The Effective Management Course
In response to the many requests that we have received to change the Banff Management Course to a virtual program, we have decided to move forward with this option.
Let me give you the details.
The virtual course is offered over three consecutive days, with the daily meeting running five hours plus regular breaks. There are two sessions offered to suit your schedule.
The dates of the virtual sessions are:
April Session:
Day One – April 26th, 2021
Day Two – April 27th, 2021
Day Three –April 28th, 2021
Start time – 8:30 a.m. PST, 9:30 a.m. MST, 11:30 a.m. EST

End time - 1:30 p.m. PST, 2:30 p.m. MST, 4:30 p.m. EST
There will be 20 min breaks throughout.
The virtual seminar will cover everything covered at the in-person workshop. It will be live on ZOOM so that you can fully participate and ask questions of the instructors and other participants. There will also be clips from in-person sessions where appropriate.
A second participant from your organization can attend at no additional cost (a $2,995.00 value).
You will receive all the course materials in advance by mail (not pdf copies) and will also receive
your Certificate of Achievement and 2.2 CEU's both for yourself and a second participant should you choose to invite a colleague.
As a BONUS, you will also get the following books:

Additionally, you will receive the digital download of our popular webinar Impromptu Speaking:
Avoiding panic and communicating with confidence, poise and clarity - off the cuff.
This will be a great event with participants attending from all over the United States, Canada and Europe.
Please visit Confirm My Dates and select the dates that best work for you.been in business, we have never experienced anything like this.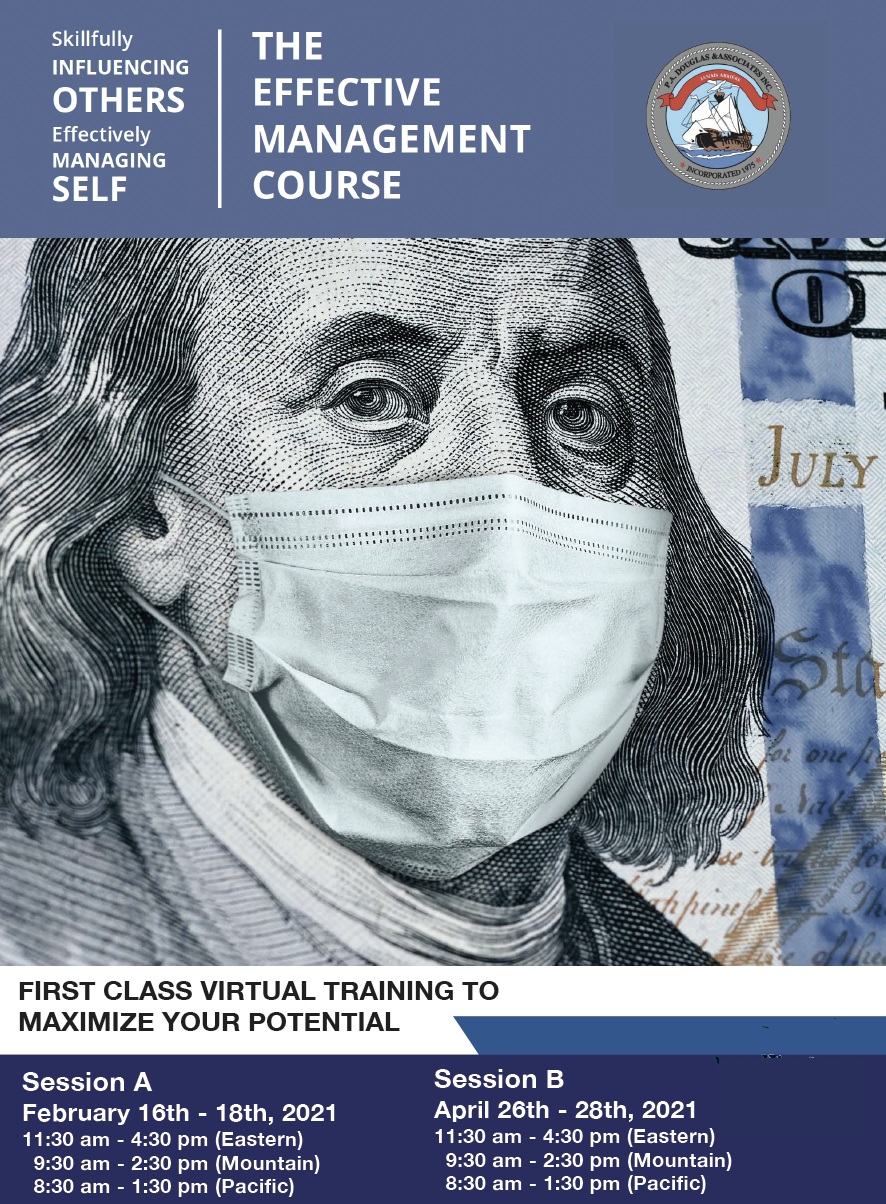 EMV1
$ 1,595.00 CAN$
THE VIRTUAL EFFECTIVE MANAGEMENT COURSE