The Most Advanced Program for




Administrative Assistants




and Executive Assistants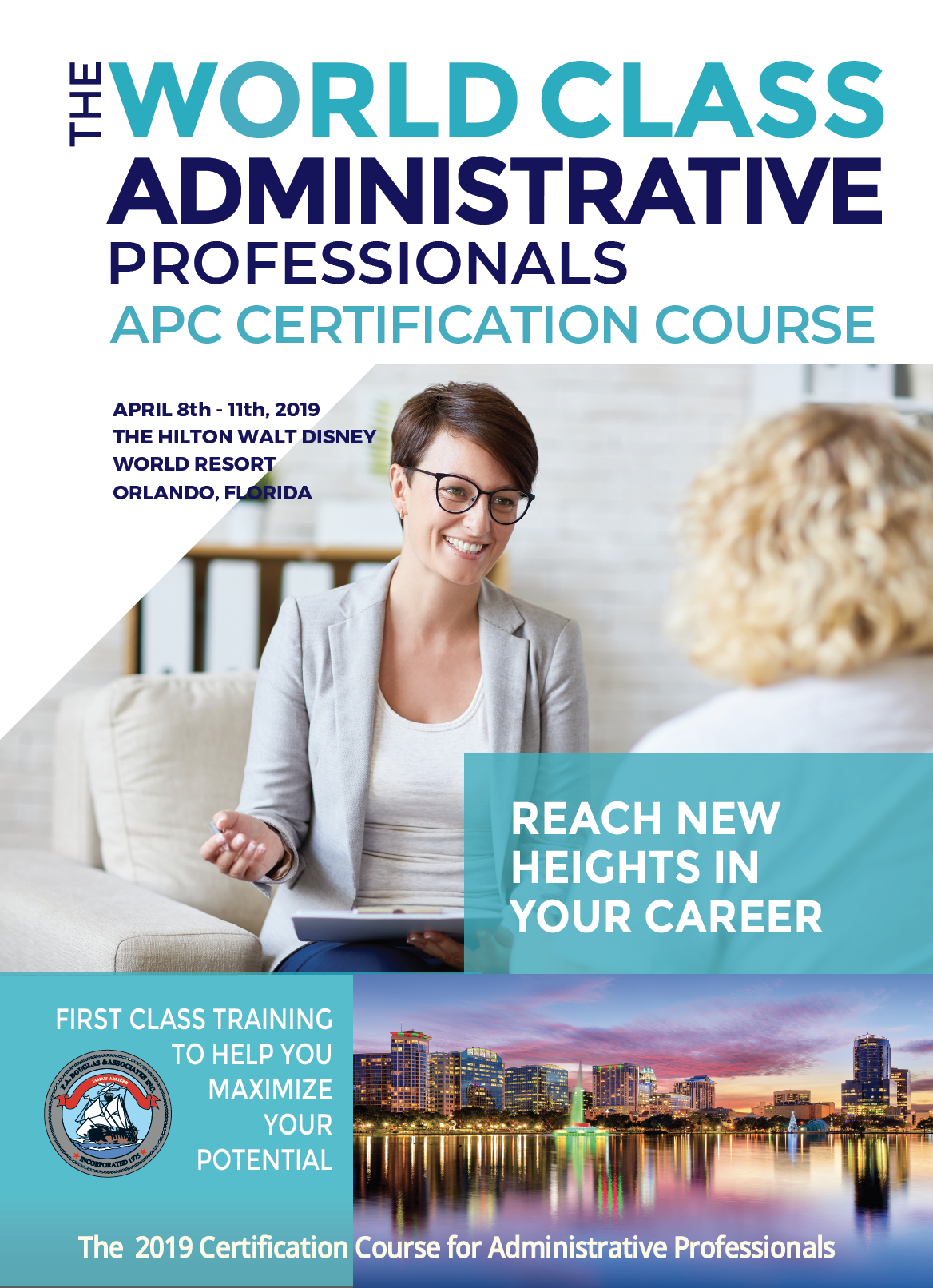 Orlando, Florida
April 8th - 11th, 2019


The Hilton Walt Disney World Resort




For forty-five years, P.A. Douglas has set the gold standard for excellence in AA and EA training. Recognized as America's leader in professional development for senior AP's, it is where administrative professionals come to learn, network, and engage with recognized leaders in the field. The World-Class Administrative Professionals Course is our most senior program. This highly-targeted course will afford you the opportunity to set realistic expectations, better partner with your boss, influence and motivate other team members and develop your emotional intelligence, coaching and communication skills.

The Administrative Professional must not only have highly developed management skills but also needs to demonstrate competence in interpersonal communication, project management and the ability to exert influence without authority. In today's work environment, emotional intelligence and advanced communication skills are just as important as technical abilities in achieving success. Increasingly you are being called upon to communicate, plan, organize, negotiate and participate in decision-making.

Management increasingly relies on you to organize the office, solve problems and project an appropriate professional image. At this advanced course, you will expand your emotional intelligence and learn how to communicate directly, but with greater discretion and diplomacy.

You will develop winning strategies for dealing with different and sometimes difficult people. You will greatly enhance your ability to exert influence and plan and organize projects successfully. Most importantly, you will develop the key skills and best practices of a world-class administrative professional - developing a stronger professional reputation and greater visibility, increasing your value to your organization and enriching your life. The residential nature of this seminar provides many opportunities to informally engage in valuable interchange and affords the participant a unique opportunity to consider the focal topics in much greater depth than is possible at a one or two-day "hometown" seminar.

The World Class APC Certification Administrative Professional Course a comprehensive and advanced course that stands on its own. It is not intended to build upon or act as a follow up to any other program.

This year's exciting venue chosen to host the World Class APC Certification Administrative Professional Course is Orlando, Florida - a spectacular location, where unencumbered by traditional thinking patterns and the distractions of daily life, participants may begin to approach management problems and interpersonal challenges in new and innovative ways.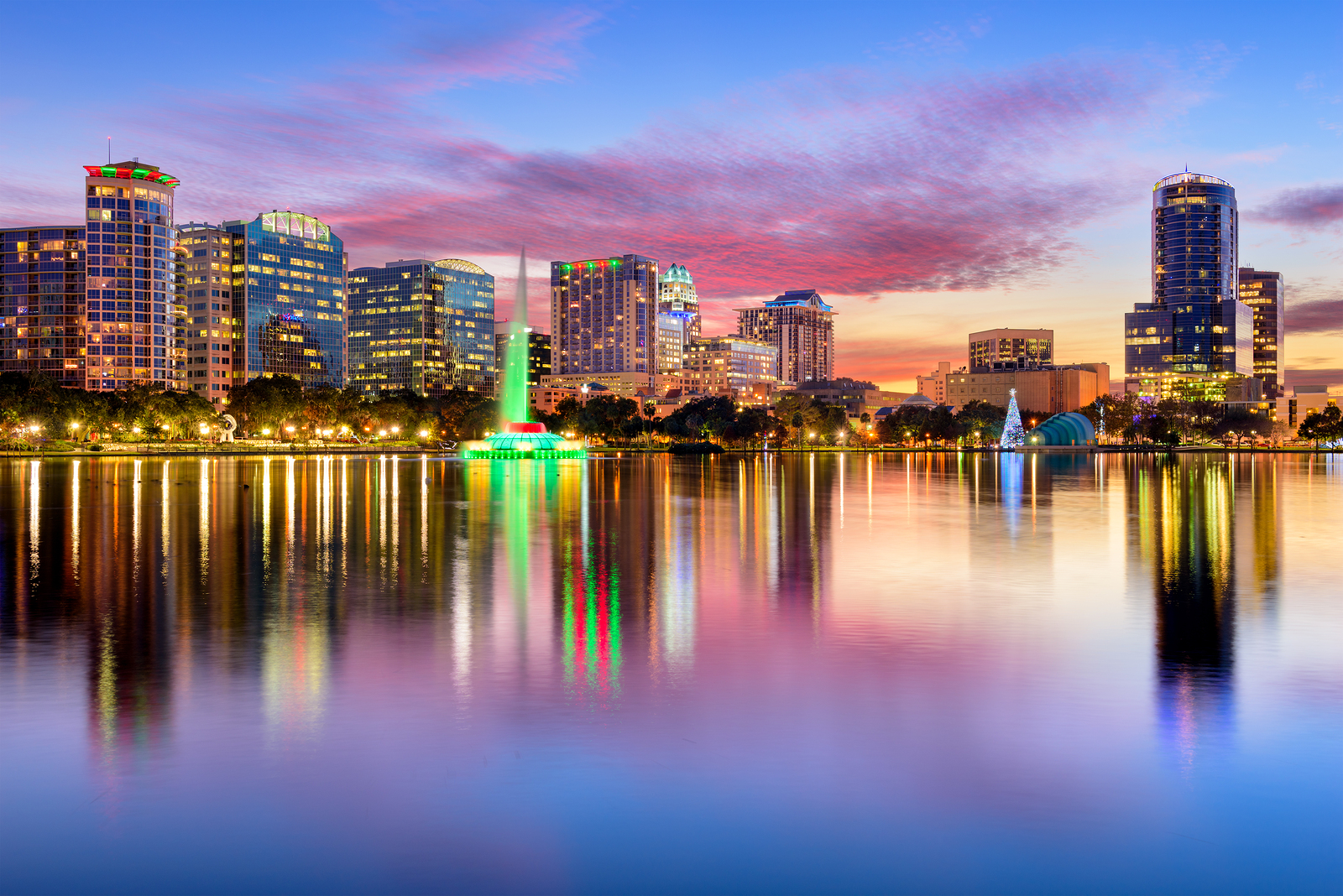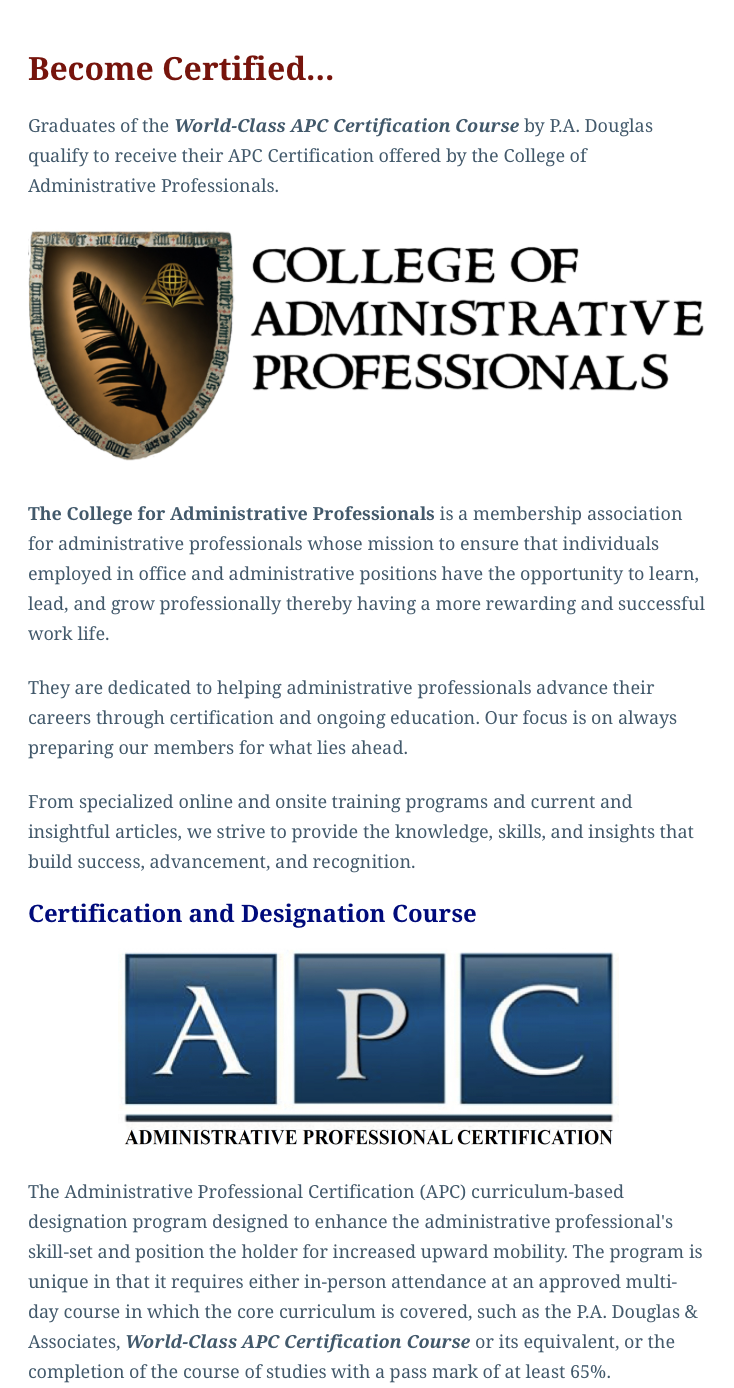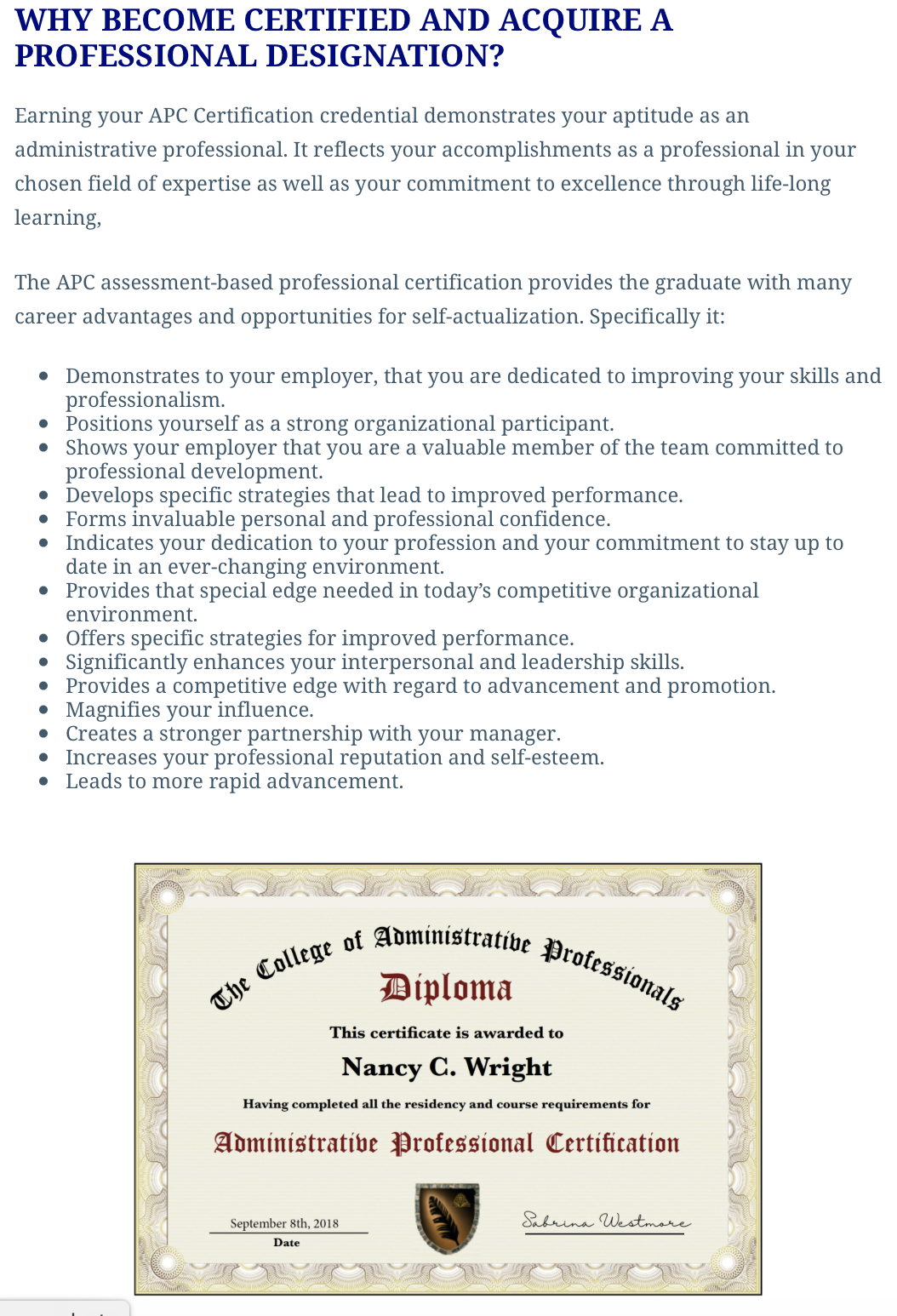 Please CLICK to visit the College of Administrative Professionals Website
Make the Case to Attend!
Download PowerPoint Presentation and Letter to Convince Your Boss!
Download PowerPoint Presentation
Download Letter
Click here for Canadian Courses

OWC1
THE WORLD CLASS ADMINISTRATIVE PROFESSIONAL COURSE
The Hilton Waly Disney